Euro hinges come in various styles, including the A65615, A65710/A65720, and the A65700.
For the central hinge, A65710 and A65720 refer to the hinge arm and hinge plate, respectively. They are identified as separate parts in the assembly instructions, whereas the A65700 is assigned just one part number. The A65700 has an added feature of a hinge cover, which hides the screws on the hinge arm.
The A65615 is fairly basic; the hinge plate does not readily snap off like the other two, nor does it have the soft close feature.
Both soft close hinges are nearly the same size. They are not interchangeable, but function alike. To disconnect the hinge plate, apply pressure to the end of the hinge. Compressing the lever or button moves the catch.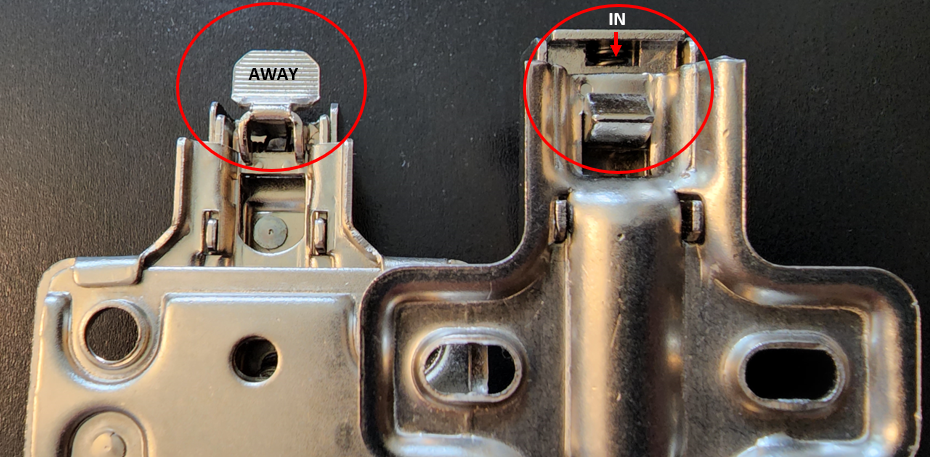 To Connect:
1. Extend the hinge arm to the open position, and insert the front hooks into the coordinating slot on the hinge plate.
2. Move the door closer to the unit, sliding the parts of the hinge together.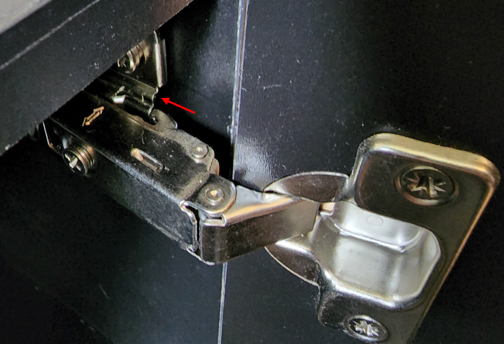 3. Apply pressure to the front of the hinge. There will be an audible "click" as the catch is engaged.
For videos about attaching and removing the hinge plate, as well as attaching the door, click here.